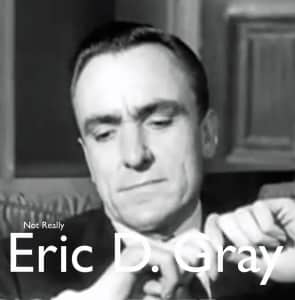 This is a guest post from Eric D. Gray. He has been on Fiverr for many years and wanted to give his thoughts and feedback on how Fiverr can be an earning and learning experience.
It started out with a post much like this one. It was about two years ago and I was surfing around in the evening. A little facebook, some Imgur.com, Google News, the normal stuff. I have no idea how I stumbled upon the post or even what site it was on, but it was a young lady talking about how she decided to start trying to make some money on Fiverr. I told my wife about it and Erica (Yes, she is Erica Gray and I'm Eric Gray, deal with it!) about the post and she read it. Her exact words, which I'll never forget were, "A few minutes of work equals a few dollars." She said it somewhat sarcastically but I took it to heart.
I keep a very private profile on Fiverr so I won't show you my particular gigs (I have multiple accounts so I don't have all of my eggs in one basket).
Freelance Writing
This one was very easy, but hard to get orders. There are many great writers on Fiverr, honestly, I don't know why they aren't writing for newspapers or other industries that will pay more than a few bucks per article.
Blog Commenting
With this gig I help make your blog look more popular. Instead of using Eric D. Gray on every post, I will post from different usernames with and without links to make it seem as real as possible. I usually do 10 comments per gig. I offer to spread them out over a week which is unique from what most sellers offer.
Computer Questions
This one is unique as I'm a native English speaker and that really helps here. I offer 10 minutes of computer questions and advice. If the question takes more than that, you'll need to buy more gigs. This gig is completed over the phone which is also somewhat unique to Fiverr. Most gigs are not phone based. I just specify my timezone and what hours I'm available.
Facebook Game Help
This one has been a total failure. Not a single order. Since I play a lot of Facebook games, I thought I would offer my expertise to people who want to level up faster, get more gold or whatever the game calls. This gig would allow me to help them without just buying more of whatever on facebook. Turns out people would rather pay Facebook than pay me.
Those are a few of the different types of gigs that I've done. All in all I make anywhere between $50 and $200 per month. I've never done any marketing or paid anyone to order my gigs. I'm sure there are a lot of ways that I could increase those earnings, but it's a nice little part time job without leaving the house!