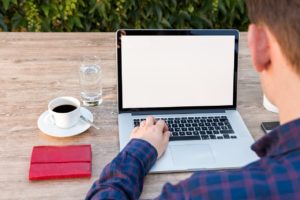 Now is an amazing time to be growing a small business. Innovative platforms like Fiverr connect freelancers of all types with the clients who desire their services. As a business owner, you have the opportunity to log in to fiverr, browse through the gigs, compare reviews, and hire a person to do a task for you for a starting cost of just $5! The ways this can be used are endless, but here are four great small business gigs that can get you started with using fiverr to grow your business. You can also find out more about small business growth at Capital Alliance! Capital Alliance is a business that works to help small businesses succeed. They offer loans and many other resources.
1. Virtual Assistant
Fiverr has many virtual assistant offerings. The specifics on the gigs vary, but with some you can get quality work done for as little as $5 for 2 hours of work! If you own a small business, you have probably started to notice that some tasks are repetitive and done cyclically. Could you explain them to someone else? Think about creating a video of yourself doing the task, and then look for a VA to do exactly what you have done in the video. If a task is repetitive and predictable, it is the perfect to-do item to hand over to a Virtual Assistant.
2. Content Creation
Fiverr gigs offer content creation at a set cost. When you start to look, you will see gigs for content creation that actually include SEO work, based around the keywords that you give the writer to work with. Once you find a writer that speaks with a great voice for your business, you can go back to their gig for more SEO friendly content, again and again!
3. Logo Creation and Graphic Design
Graphic designers with talent and skill rise to the top in fiverr. There are many graphic designers who work on this platform, and because the competition is high they work really hard to make sure that their clients are happy. As a small business owner, you will be dealing with design over and over. A great infographic can make people click on your facebook add, which could completely revitalize your marketing campaign! A simple but well done design element can add an air of professionalism to your brand, or help you sell your ebook. Graphic designers who rise to the top in fiverr have the equipment (like adobe photoshop or other programs) that many of us in business simply don't have. They also have an eye and skill for design. This is one of the best ways to use fiverr, and can greatly improve the customer's impression of your business for a low cost.
4. Video and Podcast Editing
Business owners need to step back and recognize when a task is better left to the experts. Could you, a business owner, potentially buy and learn to use video or audio editing equipment? Yes, sure. Is that an effective use of your time? No. Somewhere out there is a freelancer with a whole host of video editing software, just waiting for you to send him or her your latest footage. We live in an age where the written word doesn't cut it on its own. The business who adopt a multi-media approach end up winning customers away from the businesses who shy away from audio and video. Video and audio marketing techniques are necessary for success, and producing this content is often a skill-set that business owner lack. That is where fiverr shines! Fiverr easily connects you to the expert to whom editing a ten minute clip and adding a title and some background music is no big deal.